Is This The Start Of A Reverse Migration To Mexico For A Job?

The world of reserve currencies is changing rapidly. The latest salvo in the currency wars could be fired by Mexico. Since the United States can't seem to get its act together regarding its national debt and is still printing money and devaluing the United States Dollar, Mexico is considering backing its currency with silver, a precious metal it owns in abundance.




If Mexico backs its currency with something of value, this could trigger a tectonic shift in global economics. Silver is in short supply and is well bid. This will further boost demand for the Mexican peso.

What would be the practical effects of Mexico backing its currency with the precious metal? The immediate result would be more entities and individuals around the world wanting to buy the peso.

Once the investing world sees that Mexico is serious about pegging its currency to silver, people will want to invest assets in the country for security and probable economic return. This in turn would reduce the interest rate Mexico would have to pay to borrow money in the global capital markets. This reduction would have a beneficial effect on the Mexican economy.



07/21/2014







07/20/2014







07/19/2014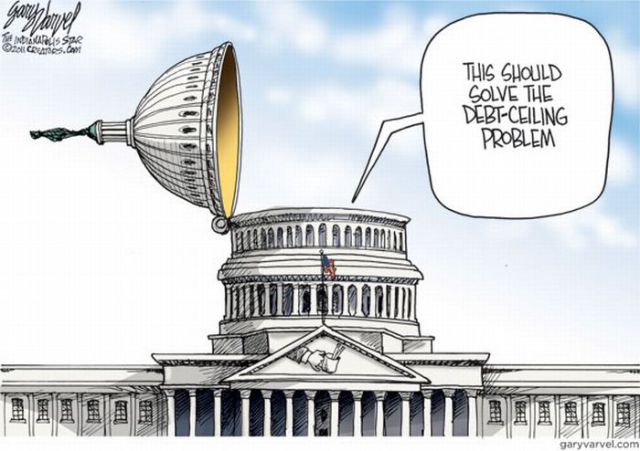 07/18/2014









07/16/2014





07/14/2014





07/13/2014


Silver Up 10.3% YTD - Should Continue To Outperform Gold And Other Assets

- Why Silver is in a Bull Market and How High Could it Go?
- Is Silver About Returns Or A Hedge Against Inflation & Systemic Risk?
- Silver: Very Small Global Supply
- Silver's Unique Properties
- Silver: Increasing Technological, Industrial and Medical Demand
- Silver: Increasing Investment Demand
- Silver Undervalued Versus Gold
- Conclusion


Silver has been one of the top performing markets in recent months. Silver has risen to $21.41/oz and is up more than 10.3% year to date.

It is important to remember that silver rose to a recent nominal closing high $48.41/oz on April 28, 2011. Thismeans that silver is nearly 60% below its record nominal high of just over three years ago.





07/12/2014


CME/Thomson Reuters to Run Replacement for Silver Fixing
CME Group Inc. and Thomson Reuters Corp. will run the replacement for the 117-year-old silver-fixing benchmark that's ending in August, the London Bullion Market Association said.Testing is set for early August with the new mechanism to go live on Aug. 15, the LBMA said today in an e-mailed statement. The London Metal Exchange, Autilla Ltd., Bloomberg LP, Intercontinental Exchange Inc., ETF Securities Ltd. and Platts had also proposed alternatives last month.Mining companies to central banks use fixings to trade or value metal. The phone-based ritual for silver that takes place each day at noon will end Aug. 14 as Deutsche Bank AG's exit from the process as it scales back its commodities business would leave just two banks to set prices. Precious metals are getting more attention from regulators after price-rigging in everything from interbank lending rates to currencies led to fines and overhauled financial benchmarks




07/11/2014


Mexican Peso to be backed With Silver: "Would Unleash a Global Power Shift"



06/10/2014


Billionaire Hugo Salinas Price - Elites Plan to Control the World
In August of last year multi-billionaire Hugo Salinas Price told King World News in stunning fashion what he believes to be the frightening plan to control the world going forward. He described the people planning this as "barbarians," and said, "this is not going to end well." He also issued this ominous warning, "I have very serious doubts about the survival of our civilization under such people." Below is what the multi-billionaire had to say in this incredibly powerful interview.



06/09/2014







06/08/3014


Minnesota Takes the Lead on Regulating the Bullion Coin Market
A recent post, Collectors and Buyers Have to Be More Diligent When Buying and Selling Gold Coins, discusses the increasing incidence of counterfeit gold and silver bullion coins. Counterfeiters are becoming so skilled at replicating the weight, appearance, and strike cleanliness of real coins that high quality fakes can easily be passed off as genuine bullion products to those with untrained eyes, or to dealers without counterfeit-proofing technologies.
Bullion coins are minted from gold, silver, or platinum, and valued based on their precious metal content. Prices fluctuate daily, depending on the price of gold and silver in the world markets. With the recent high prices of gold, the volume of high quality fakes has put the reputations and livelihoods of bullion dealers at risk. The bullion coin market has also become risky for investors, who are being taken advantage of by both unscrupulous brokers and honest ones who have been duped themselves.
The nation's coin dealers are saying no to Minnesotans. Their choice is to reject these clients or comply with a draconian new state law.It might surprise some that it has come to this, but there has been a long lead time in reaching this point of decision to stop doing business with people in the Land of 10,000 Lakes.Last year the Minnesota legislature and governor, in response to what were considered a large number of incidents of coin dealers taking advantage of customers in that state, enacted what was supposed to be a consumer protection solution. That law took effect on Tuesday, July 1.The Minnesota Department of Commerce has set up a checklist on its website (http://goo.gl/wJrh74) to provide guidance to coin dealers nationwide as to whether they need to register with that department and to comply with the surety bond requirements (which includes national background checks going back 10 years on every staff person that might serve Minnesota customers), providing customers with detailed information about each item purchased from the dealer, and other provisions of the law.

06/07/2014
The Almighty Dollar Is In Peril As The Global 'De-Dollarization' Trend Accelerates
As the Obama administration continues to alienate almost everyone else around the entire planet, an increasing number of prominent international voices are starting to question why the U.S. dollar should be so overwhelmingly dominant in global trade. In previous articles, I have discussed Russia's "de-dollarization strategy" and the fact that Gazprom is now asking their large customers to start paying in currencies other than the dollar. But this is not just a story about Russia any longer




06/06/2014


London's scandal-hit gold price fixing under spotlight
London (July 6) London's century-old process for fixing gold prices, tainted by a rigging scandal and attacked by critics as old-fashioned, goes under the spotlight this week in key talks aimed at modernising the process.Analysts said that the market price of gold, which is driven by investment and jewellery demand, could climb as a result of an overhaul.Buyers and sellers of the precious metal will meet in London on Monday to discuss the setting of the global benchmark, which affects the flow of billions of dollars worldwide every day.The World Gold Council (WGC) will host an eagerly-awaited forum with retail and central banks, exchanges, mining firms, refiners, traders and other industry groups, while Britain's Financial Conduct Authority (FCA) watchdog will attend as an observer.







06/05/2014







06/04/2014








06/03/2014









06/02/2014











06/30/2014





06/29/2014



06/28/2014